Home >> products >> Paraplough
Paraplough
EZPLOW - 6R SJ-UC

1. Paraplogh -type Shanks (LH, RH) standard &

high clearance.

2. Frame - based on standard Reversible, on-land,

5x5 20" design.

3. Less ground resistance (less HP per shank)-

higher working speed.

4. Less fule per hectare, cooling sequence of resting

shanks (reversible).

5. Tilled land is smoother & fluffy, with no clods-

planting-ready!!!

6. Secure by shear-bolts, 3/4 8.8 grades.

7. Designed for floating upper link (TPH) at work,

retains working depat along the entire

Paraplough.
SPECIFICATIONS

MAIN FRAME -180mm x 180mm

Working width - 5/2.5m, 6/3.0m .

Transport width-3.0m.

No. of shanks - 5 of 6.

Working depth - 30cm - 60cm.

Shanks spacing (frontal) - 50cm.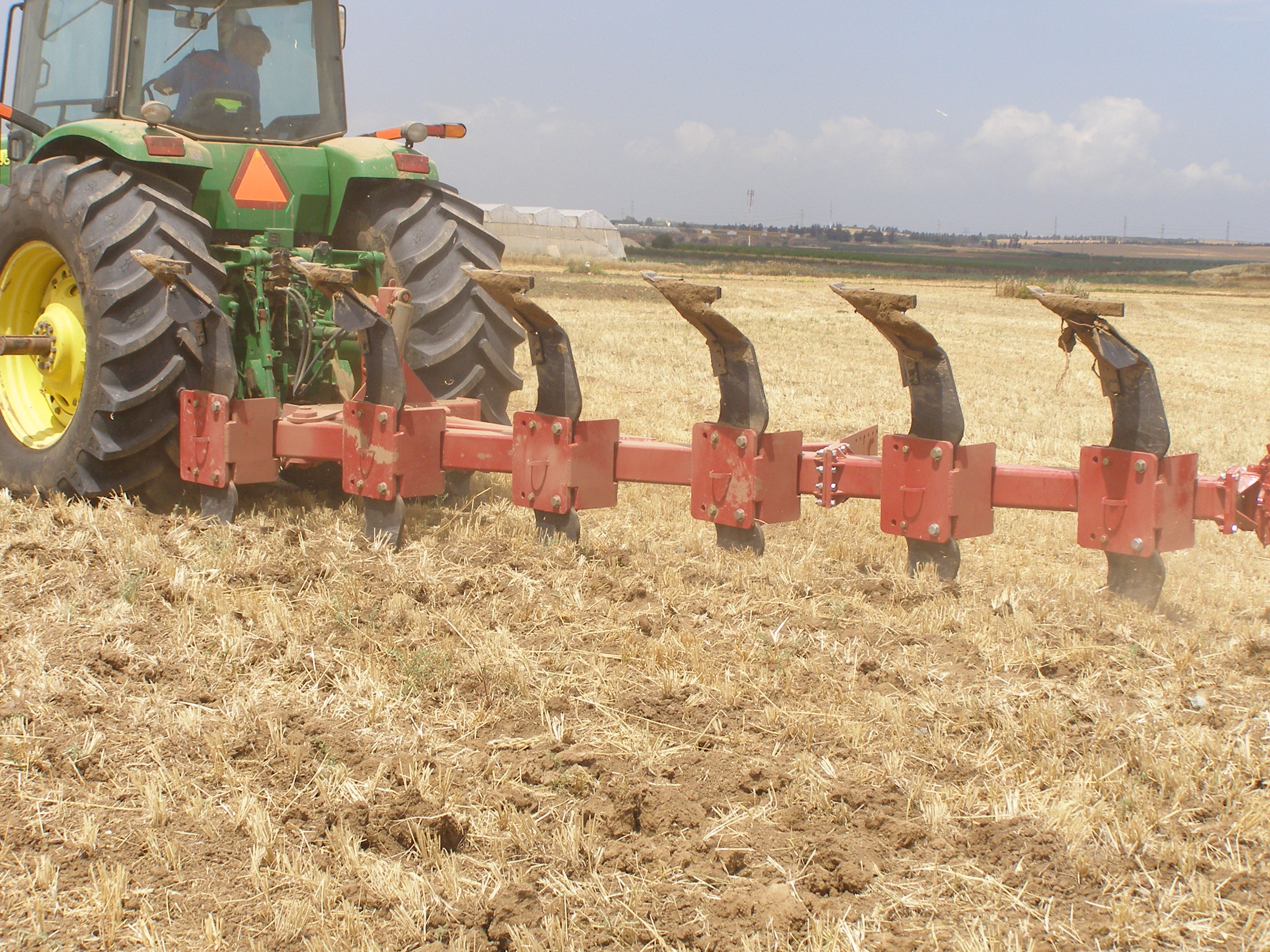 Tested by the Ministry of Agriculture and Rural Development